Blue Lamborghini at the IAA in Frankfurt
Lamborghini presented this year at the IAA in Frankfurt a new sports car in a beautiful deep blue color.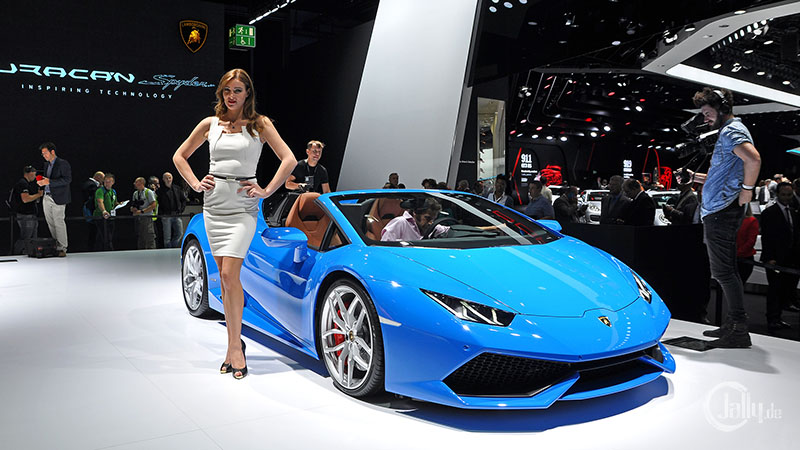 Lamborghini sports car in Blue
10/2015 Lamborghini is my personal favorite brand in the sports car segment. The edgy sporty cars have always been on my wishlist. This version in blue color is also an eye-catcher. With the model next to the car a nice wallpaper for the screen background.